Out of Bounds: Afghan Couples in the United States
Study of Shifting Gender and Identity


Originally published in spring 1996




Hampshire College, Amherst, Massachusetts


Reprinted by Aftaabzad Publications, spring 2001
Download (PDF format, 340k)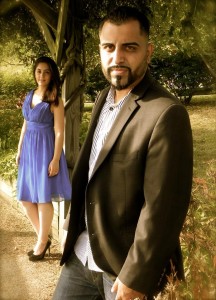 Nawa's senior college thesis has become an e-book by popular demand. In her fourth and final year at Hampshire College in Amherst, Mass., Nawa had to do a thesis that would keep her engaged for an entire year. She chose to investigate the gender and identity gap among Afghan-Americans, researching the growing separation and divorce rate among new couples. She traveled to the largest Afghan communities in the United States — California, Virginia and New York — to pry into the lives of 17 couples.  Five years later, nearly half of the couples had separated.  She continues to receive feedback and emails regarding this e-book.